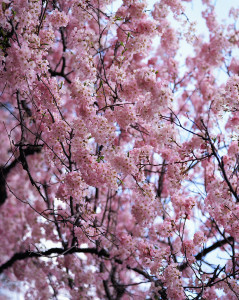 Now that some areas of the United States are starting to warm up, trees, grasses and weeds have started their springtime release of pollen causing many people to suffer from seasonal allergies. Unfortunately, the symptoms are similar to cold symptoms causing itchy watery eyes, runny nose, itchy throat, fatigue, irritability and even hives in some people. Sometimes, these allergy symptoms can turn into sinus or lung infections.
There are some ways to reduce the amount of pollen you are exposed to and some are easier than others!
Leave your windows closed whether it's in your car or home. The weather is usually nicest at this time so this is one of the hardest to follow but if you are an allergy sufferer, this may be something you have to be careful with, especially if weather reports forecast a higher than usual pollen count.
Change your clothing and take a shower when you return home to wash away pollen that has landed on you.
Use an air purifier or air filter in your home. Even if you only have one, use it in the room you are in and then move it to the bedroom at night.
Don't hang laundry outside. Pollen will stick to these items while outside.
Avoid outdoor activity in the early morning when pollen counts are highest.
Wear a dust mask when doing outdoor activities.
Use a neti pot with saline water to clear the sinuses of pollen you have been exposed to.
Use an antihistamine like Sinus Chi to block histamine release and Bamboo Extract to help with chest heaviness, sore throat and cough.
Taking these extra steps will help reduce the symptoms of seasonal allergies and have you healthy and ready for summer!