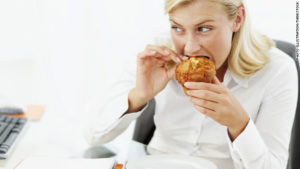 Did you know that propyl paraben has been found to be contained any close to 50 different widely available processed foods from muffins to trail mix to tortillas?
According to researchers, propyl paraben disrupts the endocrine system creating a hormonal imbalance.  The Environmental Working Group (EWG) published an article about this food additive along with a list of products that contain propyl paraben. 
Please read the article in detail here and be sure to read the labels of the foods you and your family eat.