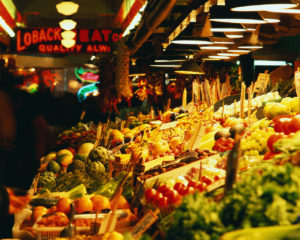 There are many foods that promote healing of the body but we have narrowed down the following tips
1.  Cancer patients should eat 5 stalks of Asparagus per day.  Healthy people should eat Asparagus 4 times per week.   Asparagus is one of the best vegetables due to its high level of glutathione.
2.  A natural way to clean out the arteries is to eat eggplant a few times per week.  Additionally, after boiling eggplant slices, drink the water they were boiled in.
3.  Eat blueberries daily.  Even frozen blueberries are better than skipping these high nutrition fruits.   Frozen are good when out of season.
4.  Another tip to cleanse the arteries, thereby avoiding cardiovascular issues, is to drink one ounce of pomegranate juice per day.   In one year, one can reduce arterial plague by as much as 30%.
5.  If a cold or flu sets in, make a blended smoothie with garlic cloves, lots of ginger and a pear for an anti viral blast.