Description
Most probiotics (99.99%) are not effective since the harsh stomach acids kill them off before they arrive in the intestines.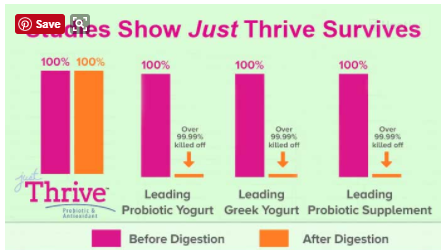 Just Thrive Probiotic is a Pharmaceutical grade probiotic and antioxidant formulated to survive digestion so it can arrive at the intestines intact providing 100% effectiveness. This allows the probiotic to aid digestion, support healthy bowels, produce key nutrients and antioxidants, as well as provide powerful immune support. 
Click to view the Just Thrive flyer for more details.